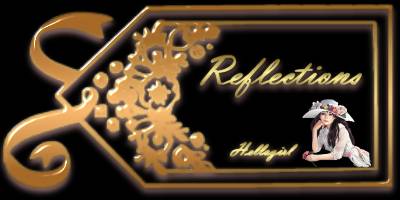 Be not afraid of growing slowly.
Be afraid only of standing still.
~ Chinese Proverb ~

* * *
Pain and Suffering is inevitable, but
Misery is optional.
~ Unknown ~
* * *

Your success is only limited by your desire.
~ Unknown ~
* * *

We cannot become who we need to be by remaining who we are.
~ Unknown ~
* * *

The real voyage of discovery consists not in seeing new lands, but in seeing with new eyes.
~ Marcel Proust ~
* * *

The mind that made you sick can also make you well.
~ Unknown ~
* * *

Tragedies sometimes happen to allow us to get rid of the things we do not have the good sense to get rid of by ourselves.
~ Laurence Cralle Jr. ~
* * *

Sometimes he thought sadly to himself, "why?"
And sometimes he thought "wherefore?"
And sometimes he thought "in as much as which?"
And sometimes he didn't quite know what he
was thinking about.
~ Winnie the Pooh (A. A. Milne) ~
* * *

Two may talk together under the same roof for many years, yet never really meet, and two others at first speech are old friends.
~ Unknown ~
* * *

To love and be loved is to feel the sun on both sides.
~ David Viscott ~
* * *

Dream as if you'll live forever.
Live as if you'll die today.
~ James Dean ~
* * *

Anyone who thinks the sky is the limit, has a limited imagination.
~ Unknown ~
* * *

When your heart speaks, take good notes.
~ Unknown ~
* * *

If nothing ever changed there would be no butterflies.
~ Unknown ~
* * *

The best and most beautiful things in the world cannot be seen or even touched.
They must be felt with the heart.
~ Helen Keller ~
* * *

Arrange whatever pieces come your way.
~ Woolf ~
* * *

They are able who think they are able.
~ Virgil ~
* * *

Out of the strain of the doing, into the peace of the done.
~ Julia Louise Woodruff ~
* * *

When we remember that we are all mad, the mysteries disappear and life stands explained.
~ Mark Twain ~
* * *

I hear and I forget.
I see and I remember.
I do and I understand.
~ Chinese Proverb ~
* * *

The reason why birds can fly and we can't is simply that they have perfect faith, for to have faith is to have wings.
~ J. M. Barrie ~
* * *

How beautiful it is to do nothing And then rest afterward
~ Spanish Proverb ~
* * *

All that we are is the result of what we have thought.
... by Buddha

* * *

In everyone's life, at some time, our inner fire goes out. It is then burst into flame by an encounter with another human being. We should all be thankful for those people who rekindle the inner spirit.
... by Albert Schweitzer

* * *

The future of civilization depends on our overcoming the meaninglessness and hopelessness that characterizes the thoughts of men today.
... by Albert Schweitzer

* * *

When one door closes another door opens; but we so often look so long and so regretfully upon the closed door, that we do not see the ones which open for us.
... by Alexander Graham Bell

* * *

Resolve to be thyself: and know, that he who finds himself, loses his misery.
... by Matthew Arnold

* * *

There are only two ways to live your life. One is as though nothing is a miracle. The other is as though everything is a miracle.
... by Albert Einstein

* * *

What would you attempt to do if you knew you would not fail?
... by Dr. Robert Schuller

* * *

The capacity to care is the thing which gives life its deepest meaning and significance.
... by Pablo Casals

* * *

The spirit of a person's life is ever shedding some power, just as a flower is steadily bestowing fragrance upon the air.
... by T. Starr King

* * *

It is only imperfection that complains of what is imperfect. The more perfect we are, the more gentle and quiet we become towards the defects of others.
... by Joseph Addison

* * *

When I discover who I am, I'll be free.
... by Ralph Ellison

* * *

You can have anything you want if you want it desperately enough. You must want it with an exuberance that erupts through the skin and joins the energy that created the world.
... by Sheila Graham

* * *

There is only one-way in which one can endure man's inhumanity to man and that is to try, in one's own life, to exemplify man's humanity to man.
... by Alan Paton

* * *

To gain that which is worth having, it may be necessary to lose everything else.
... by Bernadette Devlin

* * *

Vision is not enough, it must be combined with venture. It is not enough to stare up the steps, we must step up the stairs.
~Unknown~

* * *

Nothing splendid has ever been achieved except by those who dared believe that something inside them was superior to circumstance.
... by Bruce Barton

* * *

Man did not weave the web of life, he is merely a strand in it. Whatever he does to the web, he does to himself.
... by Chief Seattle

* * *

Destiny is not a matter of chance, it is a matter of choice. It is not a thing to be waited for, it is a thing to be achieved.
... by William Jennings Bryan

* * *

Follow your rainbows, follow your dreams,
And don't let your sorrows keep you downstream.
Life isn't easy when troubles assail,
but if you don't try, you always will fail!
Let faith be your guide, then follow your star;
the less traveled road will take you afar.
After the storm, bright rainbows appear, leave your teardrops behind;
there's nothing to fear.
Follow your rainbows; follow your dream,
For only on top will you find the cream!
.... by Clay Harrison