This my first award I've recieved!
Thanks Jerry and welcome back from Korea! You've been missed by many!!
((((HUGS))) "1999"


This is my second award, I recieved for my Fkey Savers. I have to admit I'm proud for recognitions I've recieved! Thanks Lucille! "1999"



This award I've recieved from some of my great friends and I love them dearly!!!!!!
Thank you Michael, Liz, Sue, and Cindy! "1999"


Now this award is a special honor, I recieved from Roi. He's a real sweetheart and I'm not only greatful for this award, but for him to entrust me with his pages. ((((Roi)))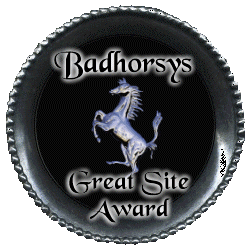 This is my latest award for my Child Abuse Site! Thank U Barb! And May God Bless U too! "1999"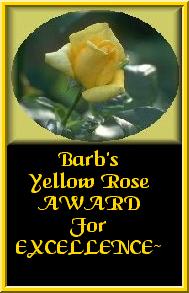 Frogtwin Made this Award for me! She did an Excellent Job. Thanks Froggie! "2000"

My Friend's Page Award! Awarded 7/2000!

My Friends' Page Award! Again 12/2000!

This was Awarded to me in honor of my Domestic Abuse Page "I've Got Flowers" January, 2001
Thanks Aninka! :)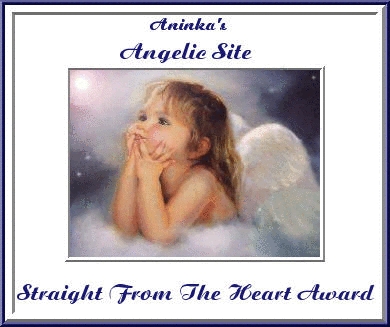 Received on 2/7/01 for my Homepage! Thanks Glimmerman! You're a doll!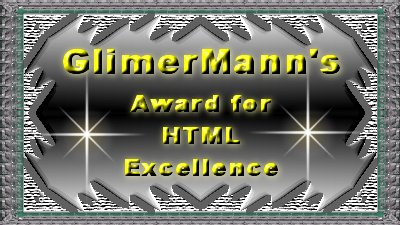 I recieved the next three awards from a few of my Sisters in Sisters of Love and Peace group. They are a bunch of beautiful ladies and special angels!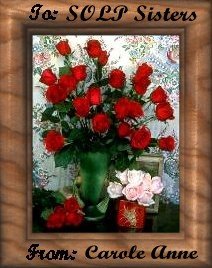 And I recieved this award From the Sisters Of Love and Peace! For the Sister of the Month. For all the things I sent into the group. May God bless them all, and I am truly honored for recieving this special award. "July 2001"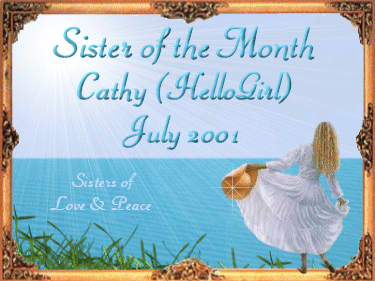 And I just recieved another Sister of the Month Award from Sisters Of Love and Peace.

Thank you Dear sweet Forever Friends and Sisters Forever! (July 2002)
---
---
Summit your site to win my Award!


Award #1


Award #2


Award #3


Award #4


Award #5 AWARD FORM